Manufactures And Suppliers Of Insulated Panels Pretoria and Johannesburg (Gauteng, South Africa)
FRIGIPAN (PTY) LTD SUPPLIES COLD & FREEZER ROOM PANELS, DOORS AND HARDWARE TO THE REFRIGERATION AND BUILDING INDUSTRY.
GET A QUOTE
WELCOME
TO
FRIGIPAN (PTY) LTD
Frigipan (Pty) Ltd are manufacturers of cold room panels based in Pretoria (Gauteng), close to Johannesburg, but have many clients over the whole of South Africa and neighboring countries in southern Africa.
Frigipan (Pty) Ltd specializes in the manufacturing of Insulated Panels for a wide variety of domestic, industrial and commercial applications. These function as wall, ceiling and roof panels for cold / freezer rooms and food processing buildings (new and retro-fit construction). In addition, they are ideal for dry goods warehouses, low cost housing, manufacturing facilities and other controlled environment buildings where temperature control and insulation values are critical.
All our insulated panels are made as per customers' needs, we can design panels in any desired length up to 9000mm and to each job's specific tolerance requirements, allowing us to meet the most demanding project requirements.
We are also suppliers of cold room hardware like sliding door rails, latch & strikes, glass doors (architrave and slam on) shelve systems for glass doors and bolt on shelves available in galvanized, powder coated and stainless steel.
LET FRIGIPAN DESIGN YOUR NEXT REFRIGERATION PROJECT!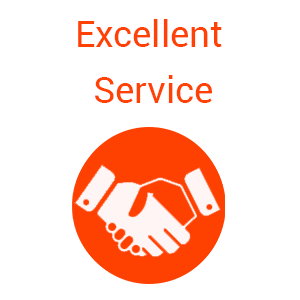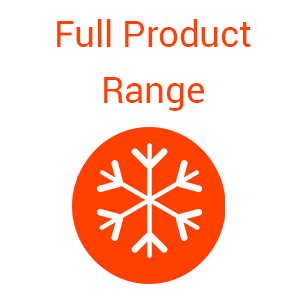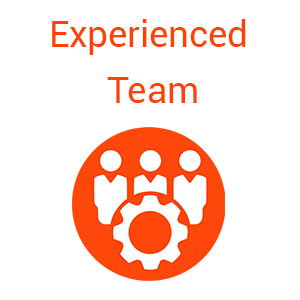 FROM THE INCEPTION OF AN IDEA THROUGH TO MANUFACTURING
YOU CAN EXPECT THE SAME HIGH STANDARD OF SERVICE EVERY STEP OF THE WAY.
OUR PRODUCTS
Frigipan is one of a few insulated panel manufacturers in South Africa that offer more than one panel joint. Panels are manufactured with tongue and groove (male/female) or Barrier strip connectors.
Frigipan offers insulated panels for sale at a very affordable price, because you buy directly from the supplier. A further benefit is that all panels are manufactured according to the size and specifications of the client, saving you time and money on your next cold room or freezer room project.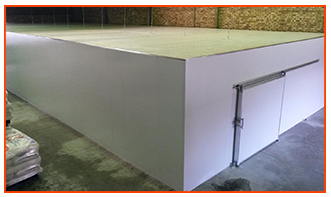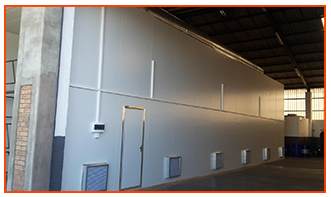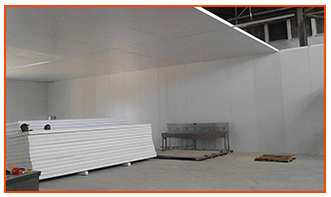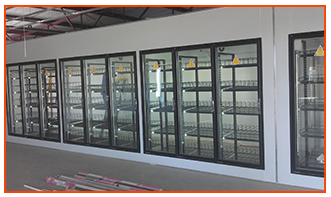 Call – 012 752 8765 / 081 375 8674
Fax – 086 616 7641
Email – riaan@frigipan.co.za (Sales)
info@frigipan.co.za (General enquiries)
Plot 251,
Van Der Hoff Rd,
Zandfontein 317-JR,
Pretoria,
0030,
Gauteng,
South Africa
© Copyright Frigipan (Pty) Ltd.